RELIABLE SOLUTIONS FOR ENVIRONMENTALLY FRIENDLY WATER TREATMENT
It is our business at BIATEX to purely mechanically / biologically purifying highly polluted water from agricultural and commercial areas. We attach particular importance to treating biological waste in such a way that it can be returned to the natural cycle in a cost-effective and environmentally friendly way.



Virtual and on-site viewing possible.

Make an appointment


Mobil Nr.: 0049 151 59461456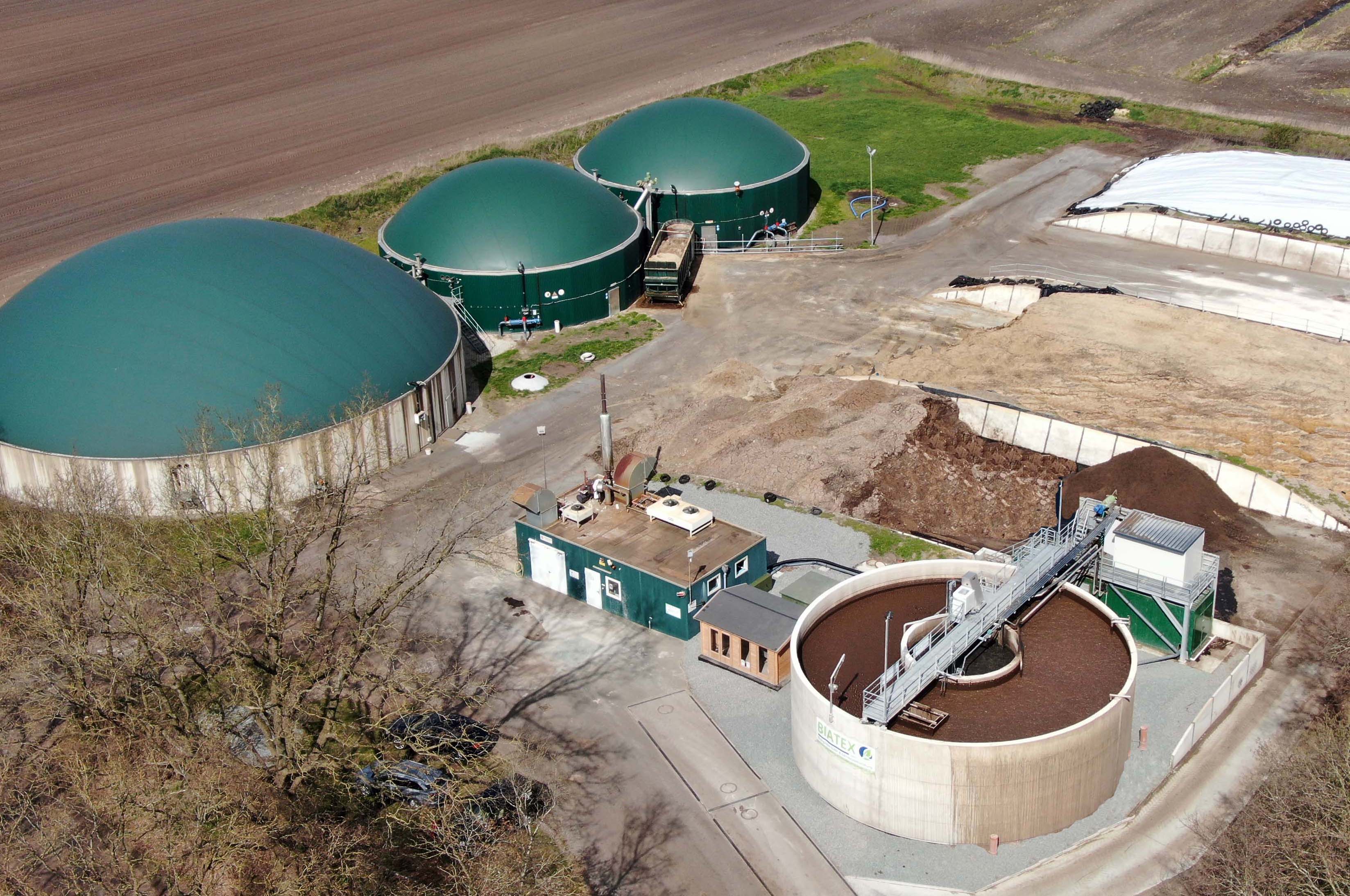 Advantages BIATEX GREEN System
low operating costs
no chemicals
Protection of groundwater. Reduction of climate gases
robust technology
excellent cleaning performance with fluctuating qualities and quantities
reduction of the necessary liquid manure and digestate storage capacity
BIATEX supports you
if your system is approved
in technical planning
in the technical implementation
and in financing
In order to comply with the applicable fertilizer guidelines, more and more farmers are forced to drive their manure with expensive and environmentally harmful transports many kilometers across the country in order to spread the manure in compliance with the applicable fertilizer values. Biatex has developed a system that makes such transports superfluous in the future and also saves costs. Furthermore - depending on the competent authority - the storage time for digestate / liquid manure can be reduced to 3 months or the frost period.
With our BIATEX GREEN systems, we can purify highly polluted wastewater such as liquid manure and digestate as well as industrial wastewater. The process works without the addition of chemicals. Due to this purely mechanical / biological process, only little energy is required to operate the system.
With our BIATEX BLACK system we can produce biochar from biological solids such as sewage sludge or digestate and liquid manure, at low cost with the help of hydrothermal carbonization (HTC). With our two systems we guarantee a complete recycling of all residual materials. The CO2-neutral biochar can then be used as terra preta for soil improvement or as a substitute for fossil fuel.